ADHD/ADD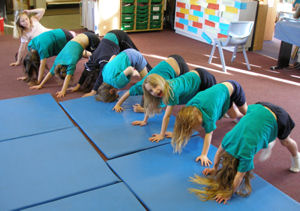 Attention Deficit Disorder is a behavioural disorder formally defined as a significant deficiency in age-appropriate attention, impulse control and rule-governed behaviour, which manifests in early childhood. Associated behaviours include: difficulty in following instructions; speaking or acting before one thinks; poor organizational skills; restlessness; impatience; forgetfulness; low self-esteem; and, in the case of children with ADHD, hyperactivity.
Some experts believe that attention deficit disorder is caused by a chemical imbalance in the brain, but there is no documented proof that this is actually the case. The incidence of attention deficit disorder varies from 3 to 15 percent for school age population, depending on the strictness of the diagnosis. Sometimes referred to as ADD or ADD/WO (attention deficit disorder without hyperactivity), children with this disorder generally do not perform well in school, though most of them test at average or above average intelligence.
Since breath is deeply connected to the emotions, teaching yogic breathing exercises (pranayama) is an ideal way to start working with children who have attention deficit disorder. However, it is important for the Yoga teacher to first find a way to create a strong bond with the child, in order to gain the child's trust and attention. Then the exercises will progress more rapidly. In addition to its positive effect on the emotions, pranayama stimulates vital areas of the brain and central nervous system. By combining pranayama with Yoga poses (asanas) and deep relaxation, the benefits are greatly enhanced. With regular Yoga practice, children with attention deficit disorder develop greater body awareness, emotional balance and concentration – increasing their capacity for schoolwork and creative play. As overall performance improves, so does their self-esteem.
SHOULD YOU WISH TO BRING YOGA TO A CHILD OR CHILDREN WITH ADHA / ADD, THEN PLEASE DO CONTACT SARAH.