Yoga Classes

In Yogakidz classes all participants of all ages are introduced to challenging postures through fun class plans that stimulate the imagination and help to maintain natural flexibility (please see below for full class descriptions).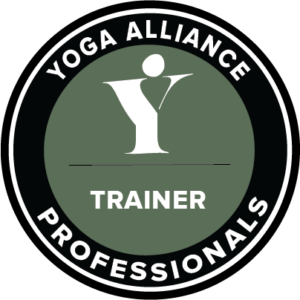 CLICK HERE FOR THE LATEST YOGA CLASSES LIST of Pre & Post Natal, Baby, Toddler, Child,  Teens Yoga & Mindfulness Classes in your area
****Downloadable classes – coming soon!****
PRE & POST NATAL YOGA CLASSES: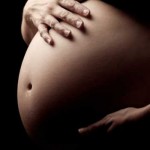 Pre & Post Natal classes are a beautiful way for the expectant mother to connect with the growing baby whilst looking after her health and wellbeing.
In the classes the student learns all about what techniques can be used in pregnancy yoga, massage techniques for the partner to do, what to do in the stages of labour and how breathing helps throughout pregnancy labour and birth. The student will also learn post natal techniques and much more advice about the whole pregnancy and beyond.
These classes  provide the mother (and father) with expert yogic tools for which they can use throughout pregnancy to remain calm and connected. The expectant parents will also learn the best tools to use for when labour begins, and what to expect. Post natal classes help the mother re connect with her own body and become strong and centred.
These really are lovley classes, full of fabulous well being facts, development stages, pregnancy yoga, post natal yoga and so very much more.
PARENT & BABY CLASSES: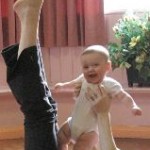 Parent and baby yoga classes are popular with the newborn set. These classes are usually geared to accommodate babies aged 2months to 18 months.
The classes include yoga for the mum, baby and parent yoga postures, just for baby yoga, yoga for baby ailments, nursery rhymes and so much more……
In most parent and baby yoga classes, moms place a yoga blanket, usually covered with a blanket from home in case of spit-up or other spills, at the top of their yoga mat. Feel free to bring a couple of small toys too. In an ideal world, the baby will lie on the blanket happily for the duration of the class. This rarely happens. The nice thing about a parent and baby class is that you are totally free to pick up your baby and feed her, rock her, change her diaper, or walk her around the room if she cries. Teachers will also often hold the baby for you so that you can get a little yoga in.
Will My Baby Like Yoga? This depends a lot on the personality of the baby. Some delight in the new sights and stimulation of the classroom environment and are perfectly content to look around and take it all in. Others are freaked out by the very same stimulations and may cry a lot at first, but may eventually get used to it. So don't give up if the first class doesn't go well. A few may snooze happily through the whole thing.
Some classes are very gentle and/or focus a lot on playing little game with the babies. The parent(s) will also get out of the house to a non-stressful environment where you will meet other new mothers. The value of this should not be underestimated.
TODDLER & CHILDRENS CLASSES: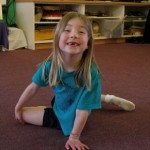 Lessons vary depending on the behaviours of the children from day to day, as well as the schools differing environments.
In most classes aimed at the toddlers/children, they will learn a little routine called the sun salutations and we are very keen for them to learn the breathing that goes with it, for example when to inhale and exhale. They always learn a variety of postures that will increase their flexibility and strength, and these then are incorporated into stories for them to act out which helps them to remember. They sometimes chop down the trees that they have just been practicing, turn themselves into bows, scare warriors by being tigers and lions and swim in the sea like fish and dolphins. All the while we are subtly educating them on how the postures received their names.
The toddler classes also have nursery rhymes (which are in the baby yoga classes) in where they sing and move through a variety of yoga postures as a part of the tune. These are so much fun and laughter is in abundance!
Balance and their bodies awareness in space plays a large part in every class (all ages), when we are busy focusing on others and what others are doing, we often neglect ourselves. They learn that balance is affected when they are looking at everything or everyone else and not concentrating on what they are doing in that moment and we encourage them to think about this when they are distracted in class.
With the older children (7-16yrs) the classes flow away from the stories and move into more involved yoga practices such as focusing more so inside themselves and practicing yoga themselves individually. The introduction of partner yoga is brought in which then encourages team work and understanding of working with another. Yogic techniques are taught and explained as to exactly how the breath and meditations help relieve stress (exam stress in particular) and calm a person in any situation. Relaxations are more detailed so they can do these themselves at home or whenever they need them.
All children of all ages will learn a variety of postures, breathing techniques, meditations, and relaxations, so they can take these away and practice at home if they like.
TEENS CLASSES: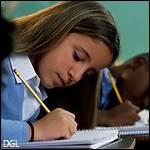 At teenage age they are becoming young adults and becoming more so their own person, these classes are created to honour those changes and to provide them with yogic tools that they can use whenever they need them so that they grow into fit and healthy yoga beings.
The 'Yoga for Teens' goes a little deeper than say for younger children's yoga and starts to get a little more serious in that they are deepening their knowledge about yoga, but also about themselves. In this age group they are so much more self aware, insecurities are uncovered, and they are learning how to live with themselves in the world, discovering what they can do and what they really want to do. Yoga being introduced or followed on at this stage is so paramount to their wellbeing, and the teacher provides them with the wisdom of the ancient yoga techniques, in a more complex form than that of the children's yoga, and a less complex form than that delivered to adults.
These classes are aimed at addressing General Health and Wellbeing, Exam Stresses, Anxieties, Copying tools and so much more…
MINDFULNESS,  MOVEMENT,  MEDITATION & RELAXATION CLASSES: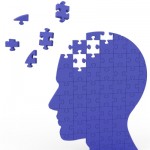 These classes are not just about relaxing and being calm, it is about bringing mindfulness into a persons live – which in turn is relaxing when someone knows how to be present with themselves and aware of themselves/environment in every moment.
The classes are aimed at any age, usually from 6yr/7yrs old to 120yrs old. Anyone can attend these classes.
The world today seems to be going by a fast pace. Not only are we going more, our minds are more active than ever. Just like technology, our minds are forever expanding with new knowledge and ideas. In order to cope with all this information we need to slow down and take stock. If we rush about at a vast pace, either physically, mentally, emotionally or even spiritually, we will hit a breakdown point. Now more than ever, we need to become aware of all that we do. We need to learn how to be present in this moment rather than rushing on to the next great plan, or inspiration that we might have. We are 'human beings' not 'human doings'. The clue is in the name!
There will always be more to learn and do, but there are many of us that are stuck in a pattern of forever feeling the need to do something, or to strive forwards in someway. This is the time we need to become conscious of what we are doing, see the behaviours that we have learnt and become stuck in, and how we feel in EVERY MOMENT.
These classes will enable you to experience yourself mindfulness, movement, meditation and relaxation. This are wonderfully insightful and knowledgeable classes, that will provide a person much personal/professional growth.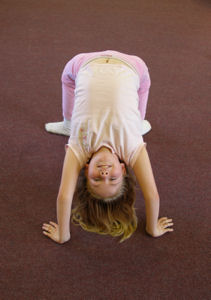 To discuss classes, or to book a class, please contact Yogakidz.